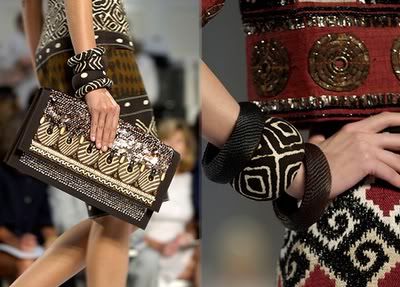 The football world championship 2010 in Southafrica is THE sport event of this year. Because of it the world goes crazy - in a positive way - men now wear more make-up than women, women try to understand what "offside" means and every one is proud of his Grande Nation. Football fever is everywhere even in the fashion industry and here are some of my favourite pieces for this crazy time.
Die Fußball WM 2010 in Südafrika ist DAS Sport-Event des Jahres. Wegen ihr spielt die Welt verrückt - im positiven Sinne - Männer tragen jetzt mehr Make-Up als Frauen,Frauen versuchen zu verstehen was "abseits" bedeutet und jeder ist Stolz auf seine
Grande
Nation. Jeder ist im Fußball-Wahn sogar die Modewelt und hier sind einige meiner Lieblingsstücke für diese verrückte Zeit.